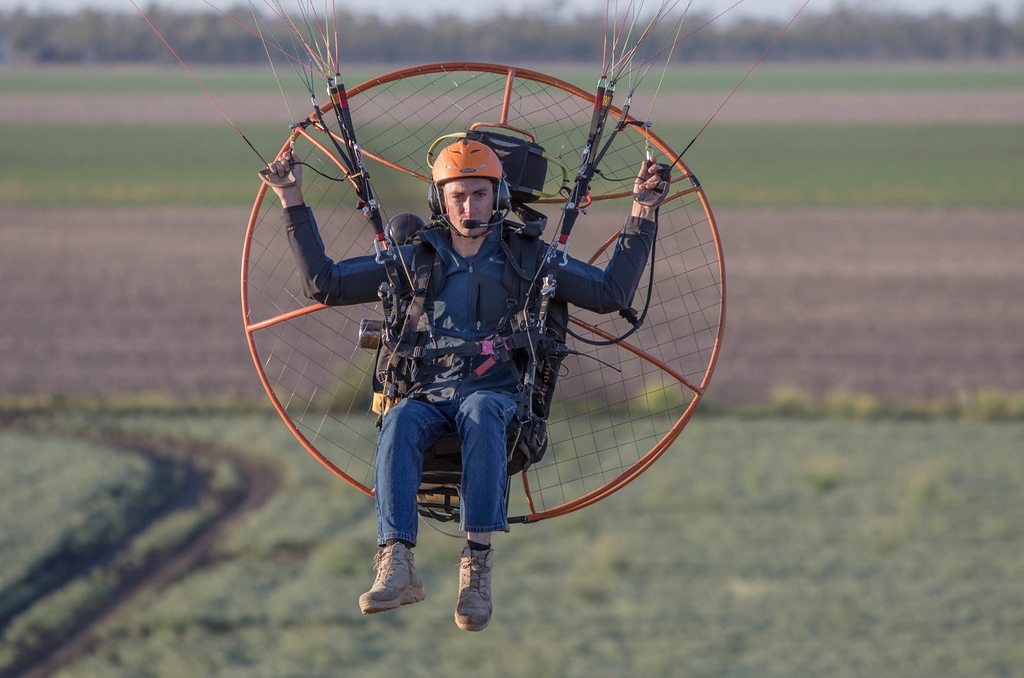 Are you the adventurous type that likes to take your adrenaline rush to the next level? In Sri Lanka, you will also get the opportunity to participate in sky diving and paramotor flights with a professional
Powered paragliding, also known as paramotoring, is a form of ultralight aviation where the pilot wears a motor on his back (a Paramotor) which provides enough thrust to take off using an adapted paraglider or Paramotor wing. It can be launched in still air, and on level ground, by the pilot alone — no assistance is required.
Powered paragliders usually fly between 15 and 45 mph (25 and 70 km/h) at altitudes from 'foot-dragging in the grass' up to 18,000 ft.
The Paramotor is supported by the pilot during takeoff. After a brief run (typically 10 feet or 3 meters) the wing lifts the motor and its harnessed pilot off the ground. After takeoff, the pilot gets into the seat and sits suspended beneath the inflated paraglider wing. Control is available using brake toggles for roll and a hand-held throttle for pitch.
Enjoy the scenic landscape of Sri Lanka while taking your Sri Lankan experience to whole another level. Inquire Us and find out the exciting deals available.